Citymark Capital Hits the Target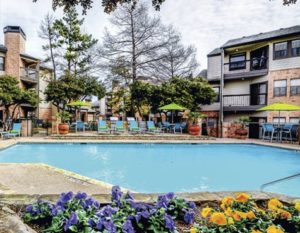 By: Terry Troy
Source: Cleveland Magazine
Cleveland, OH – May 1, 2019
Talk about being right on the mark.
When Daniel Walsh founded Citymark Capital, a national real estate private equity fund manager, in 2015, he saw a unique opportunity — a market niche that was too small for the button-down Wall Street types, but too big for local syndications.
Now, with $7 billion of deal flow and more than 600 investment opportunities during the last two years, Citymark Capital is quickly establishing itself as the premier national player in its target market.
"We are one of the few investors that is national and looking for value added apartments," says Walsh. "We look for properties where we can fund improvements and increase cash flow. We also target an average size property of around $50 million, which is too big for a local buyer, but too small for larger Wall Street fund managers."
The strategy involves investing in market rate, institutional quality, multifamily rental properties in major markets across the U.S., where strong demand for existing and new properties is driven by population growth, household formation and job growth. Citymark Capital creates value for its fund investors by providing joint venture equity to top multifamily operating partners across the country.
In a typical $50 million deal, Citymark would get debt financing of 70 percent, which would leave about $15 million in equity need. The Citymark Fund would then put in about 90 percent of that equity need, while an operating partner would put in just a fraction of that amount.
The beauty of the equation is that the multifamily units are occupied and already generating cash flow, which allows re-investment in the properties. The resulting cash influx drives up the property's value for a potential resale later.
"We don't buy properties to run the day-to-day operations, but partner with existing companies that become operating partners," Walsh says. "This way, our partners don't view us as a competitor."
Now Citymark is starting to spread its wings, becoming more selective about properties on which it partners, which usually range between 100 to 400 units per property. In the last six months of last year, it funded major deals with operating partners that include multi-unit properties in Houston, Las Vegas, Dallas and Atlanta. Citymark also owns multifamily properties in Northern New Jersey, Orlando and Phoenix.
In November, Citymark partnered with InterCapital Group, a Houston-based real estate owner and operator, to acquire Thornbury Apartments, a 408-unit apartment community in Houston.
"This transaction is Citymark's fourth partnership with InterCapital Group and is in line with our strategy of working with best-in-class real estate operators with long track records of success," says Walsh. "[It] aligns with our national platform of investing in institutional quality apartments in leading U.S. markets and taking a disciplined approach to generating solid returns for our investors."
In its second joint venture with TruAmerica last October, Citymark provided funding for the Retreat, a 120-unit multifamily community in East Las Vegas. Citymark had also partnered with the Los Angeles-based company on an early project in Orlando.
"The acquisition of the Retreat is a perfect fit for our national apartment investment platform," says Walsh. "[It] provides investors with access to strong apartment investment by partnering with top operating companies like TruAmerica."
Last September, Citymark partnered with CAF Partners, a Dallas-based real estate owner and operator to acquire Spring Parc, a 304-unit apartment located in a highly desirable market north of Dallas with convenient access to downtown.
Last summer, Citymark partnered with InterCapital to acquire Sweetwater Creek in Atlanta, a 240-unit apartment community located in the popular I-20 West submarket.
Such partnerships and strong relationships are key to Citymark's recent growth and future success.  With such deals, Citymark is starting to attract attention on the national stage. Last summer, Citymark hosted its second annual Investor Summit that included a keynote address from Richard H. Thaler, the recipient of the 2017 Nobel Prize for Economics. This month, Citymark will host its third annual Investor Summit, which is an invitation-only event.
"Our vision is to be a leading global real estate investment platform," says Walsh. "While we don't intend to invest in properties outside the U.S. at this point, we are cultivating international relationships on the investment side."
But as large as it grows, Citymark will always be a Cleveland-based company.
"We are proud that we are based in Cleveland," says Walsh. "We are growing a Cleveland-based company, and growing our team here.
"And we are proud that we are able to do all that from Cleveland, while playing on a national stage."
This article is a reprint from an independent third-party, and Citymark cannot guarantee or ensure the accuracy of the information provided. This is not an offer or solicitation. The general information discussed is not a guarantee, prediction, or projection of future performance. There are risks associated with investing in real estate assets, such as inflation, interest rates, real estate tax rates, changes in the general economic climate, local conditions such as population trends and neighborhood values, and supply and demand for similar property types. Investing in real estate does carry the risk of loss to your investment.
The article may contain forward-looking statements identified by the use of words such as "outlook," "indicator," "believes," "expects," "potential," "continues," "may," "will," "should," "seeks," "approximately," "predicts," "intends," "plans," "estimates," "anticipates" or the negative version of these words or other comparable words. Such forward-looking statements are subject to various risks and uncertainties. Accordingly, there are or will be important factors that could cause actual outcomes or results to differ materially from those indicated in these statements. These factors should not be construed as exhaustive.

One Cleveland Center
1375 East 9th Street Suite 2880
Cleveland, Ohio 44114
Phone: 216-453-8080
E-mail: Info@citymarkcapital.com