Cleveland CEOs You Should Know: Daniel Walsh – Founder & CEO of Citymark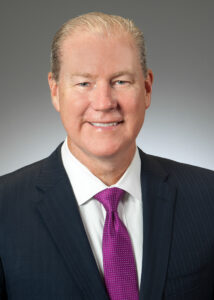 By: Ray Davis
CLEVELAND – January 4, 2022 – Daniel Walsh is the founder and Chief Executive Officer of Citymark and Chairman of Citymark Capital's Investment Committee. Citymark Capital is a real estate fund manager headquartered in Cleveland that provides joint venture equity for value-add, multifamily investments, executed by experienced regional and national operating partners. The firm targets institutional-quality, garden-style communities ranging in size from 100-500 units, in the top U.S. markets based on population.
Citymark has made investments in properties located in Dallas, Las Vegas, Northern New Jersey, Orlando, Houston, Raleigh, Atlanta, Phoenix, Columbus, Denver, Austin and Salt Lake City.
Prior to founding Citymark, Mr. Walsh was President, Northeast Ohio for Huntington National Bank. Mr. Walsh was responsible for management and oversight of all Huntington business activities in the Northeast Ohio metropolitan market. Under his oversight, the Cleveland region became one of the fastest growing regions in the company. Huntington's Cleveland region was also selected multiple times as a "Top Workplace" during Mr. Walsh's tenure.
Before Huntington, Mr. Walsh led KeyBank's Real Estate Capital Markets businesses nationally, including Fund Management, CMBS, Fannie Mae, Freddie Mac, FHA and Life Company whole loan placement business. Mr. Walsh was promoted to lead Real Estate Capital Markets for KeyBank starting in 2008. In this position, he restructured KeyBank's real estate capital markets businesses and oversaw portfolio hedging and valuation of a $22 billion real estate portfolio. He also served on the board of the National Multi-Housing Council and as Treasurer of the Commercial Real Estate Finance Council.
In 1998, Mr. Walsh co-founded and built KeyBank's real estate Private Equity Group, a group that invested in real estate projects throughout the United States on behalf of third-party institutional equity and mezzanine debt investors throughout the world.
Mr. Walsh was a recipient of the Northeast Ohio Smart 50 Awards (2021), which recognizes the top executives of the 50 smartest companies in the Northeast Ohio region for their ability to effectively build and lead successful organizations. He was selected by the Cleveland business community as a member of the Power 100 by Inside Business magazine (2012-2017), and Power 150 by Crain's Cleveland Business, noting the most influential business leaders in Northeast Ohio. In 2015, he was presented with the Humanitarian Award by the Diversity Center of Northeast Ohio. In 2014, Mr. Walsh was awarded the 2014 Richard H. Adler Community Leadership award by the American Jewish Committee (AJC). In 2013, he was awarded by Smart Business the 2013 Kent Clapp CEO of the Year award as a top community leader in the Greater Cleveland area. In 2011, he was recognized by the Arthritis Foundation as the Community Leader of the Year by Arthritis Foundation and the 2011 Father of the Year by the Centers for Families and Children.
Mr. Walsh serves, or has served, on the following boards: Cleveland Foundation (Chair, Investment Committee); Cleveland Orchestra; Cleveland Museum of Art (Chair, Building and Grounds Committee and Executive Committee Member); Rock and Roll Hall of Fame (past Chair, Finance Committee); Destination Cleveland (past Chair of the Board); as a Mayoral appointee on the Group Plan Commission (overseeing the redevelopment of Public Square); United Way of Greater Cleveland (Co-Chair of the 2012 Annual Campaign); Playhouse Square (past Chair, Real Estate Committee); ideastream (Emeritus Board Member; past Chair, Finance Committee); and the Greater Cleveland Sports Commission (Co-Chair, 2011 Sports Awards). Mr. Walsh is the past board chair for the Northeast Ohio Chapter of the Arthritis Foundation, and he helped launch Global Cleveland. He is also a member of the Cleveland Chapter of the Young Presidents' Organization (YPO).
Mr. Walsh received his B.A. in Management and MBA from the Case Western Reserve University Weatherhead School of Management in Cleveland, Ohio. Mr. Walsh also holds his Juris Doctor degree from the Illinois Institute of Technology Chicago-Kent College of Law, with a certification in environmental and energy law practice.
Hear the CEOs You Know podcast with Daniel Walsh with host Bill Wills below.
CEOs You Should Know: Daniel Walsh – Founder and CEO of Citymark
 The information contained in this communication should not be regarded as an offer to sell or a solicitation of an offer to buy any security in any jurisdiction where such an offer or solicitation would be in violation of any local laws. The general information discussed is not a guarantee, prediction, or projection of real estate investments. There are risks associated with investing in real estate assets, such as inflation, interest rates, real estate tax rates, changes in the general economic climate, local conditions such as population trends and neighborhood values, and supply and demand for similar property types. This communication may contain forward-looking statements identified by the use of words such as "outlook," "indicator," "believes," "expects," "potential," "continues," "may," "will," "should," "seeks," "approximately," "predicts," "intends," "plans," "estimates," "anticipates" or the negative version of these words or other comparable words. Such forward-looking statements are subject to various risks and uncertainties. Accordingly, there are or will be important factors that could cause actual outcomes or results to differ materially from those indicated in these statements. These factors should not be construed as exhaustive.

One Cleveland Center
1375 East 9th Street Suite 2880
Cleveland, Ohio 44114
Phone: 216-453-8080
E-mail: Info@citymarkcapital.com