Dan Walsh Reappointed to The Cleveland Foundation Board of Directors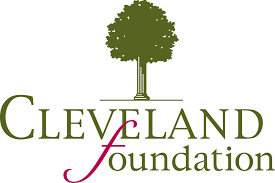 CLEVELAND, OH – JANUARY 31, 2017
Citymark Capital founder & CEO Daniel Walsh received reappointment to the Board of Directors of The Cleveland Foundation for a five-year term beginning April 1, 2017, and ending March 31, 2022. Mr. Walsh was reappointed by Kathleen Ann Keough, Administrative Judge of the Court of Appeals of the Eighth District of Ohio, in compliance with her requirement to take action regarding appointment or reappointment of a member to the Board of Directors/ Distribution Committee prior to March 31, 2017.
Mr. Walsh joined The Cleveland Foundation Board of Directors in March of 2016 and is a member of the Investment Committee, the Grantmaking & Community Engagement Committee, and the New Office Taskforce Committee. His track record of success in the banking and real estate investment industries brings valuable insight to The Cleveland Foundation's mission "to enhance the lives of all residents of Great Cleveland, now and for generations to come, by working together with our donors to build community endowment, address needs through grantmaking, and provide leadership on key community issues".
In addition to Mr. Walsh's Board of Directors' reappointment, he has been asked to speak to The Cleveland Foundation donors at an exclusive event in March. He will speak about the 2017 financial forecast, market changes, and socially responsible investing.
This article is a reprint from an independent third-party, and Citymark cannot guarantee or ensure the accuracy of the information provided. This is not an offer or solicitation. The general information discussed is not a guarantee, prediction, or projection of future performance. There are risks associated with investing in real estate assets, such as inflation, interest rates, real estate tax rates, changes in the general economic climate, local conditions such as population trends and neighborhood values, and supply and demand for similar property types. Investing in real estate does carry the risk of loss to your investment.
The article may contain forward-looking statements identified by the use of words such as "outlook," "indicator," "believes," "expects," "potential," "continues," "may," "will," "should," "seeks," "approximately," "predicts," "intends," "plans," "estimates," "anticipates" or the negative version of these words or other comparable words. Such forward-looking statements are subject to various risks and uncertainties. Accordingly, there are or will be important factors that could cause actual outcomes or results to differ materially from those indicated in these statements. These factors should not be construed as exhaustive.

One Cleveland Center
1375 East 9th Street Suite 2880
Cleveland, Ohio 44114
Phone: 216-453-8080
E-mail: Info@citymarkcapital.com