Former KeyCorp Executive, E.J. Burke, Joins Citymark Capital Advisory Board
CLEVELAND, OH, June 22, 2023 – Citymark Capital, a private equity real estate investment firm and fund manager headquartered in Cleveland, Ohio, is pleased to announce that E.J. Burke has been appointed to its advisory board.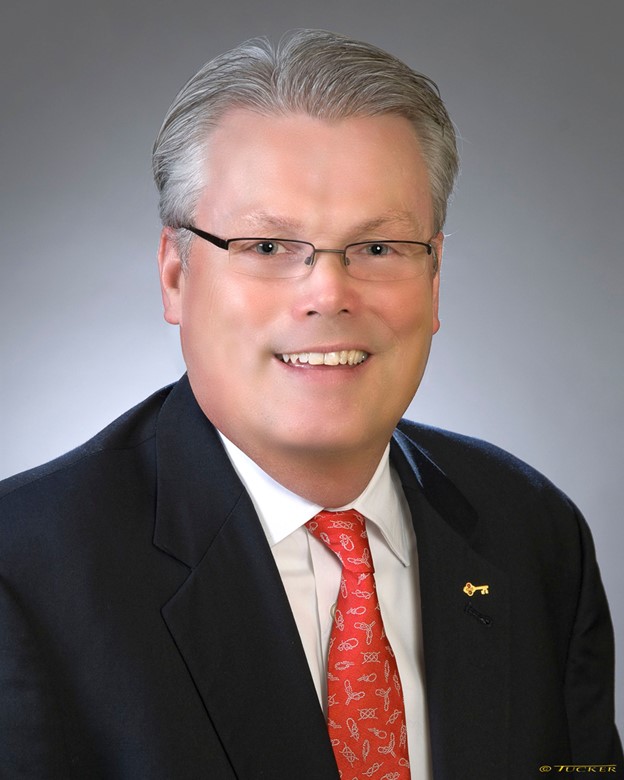 Burke retired from KeyBank in 2019 after numerous senior executive roles including Co-President of Key Community Bank with primary responsibility for KeyBank's Commercial and Private Banks as well as KeyBank Mortgage.  During his 19-year career at KeyCorp, Burke served in a range of leadership roles including Head of KeyBank Real Estate Capital, KeyBank Community Development Lending and responsibility for Treasury Management, Foreign Exchange, Derivatives, Public Sector, and Institutional Asset Services groups during his tenure. Burke was a member of KeyCorp's Executive Council and Executive Leadership Team, as well as a trustee of the KeyBank Foundation.
Prior to joining KeyBank, Burke was president and a founding member of Kansas City-based National Realty Funding, LC – a master, primary and special servicer as well as an originator/seller of commercial mortgage loans for securitization – that was acquired by KeyCorp in 2000. Burke served as a Director of the Mortgage Bankers Association of America and was elected Chairman of the association in 2014.
"After watching the growth and success of the Citymark platform, I look forward to working with Dan Walsh, his team and the rest of the Advisory Board to continue their success," said Burke.
"We are delighted to welcome E.J. Burke to the Citymark team. E.J. is a highly respected executive in the banking and real estate industry, and successfully built and sold his own real estate company. Citymark is excited to benefit from E.J.'s deep expertise in these areas and build on the professional relationship that he and I have shared for over 20 years," said Daniel Walsh, Founder and CEO of Citymark Capital.
About Citymark
Citymark Capital invests capital on behalf of its institutional investors through Citymark's comprehensive real estate investment platform including joint venture equity, preferred equity, mezzanine debt and senior debt for multifamily properties throughout the United States. Citymark taps into its vast national network of experienced regional and national operating partners, brokers, and banks. For further information on Citymark Capital, contact Dana Banda at dbanda@citymarkcapital.com.
Disclaimer
The information contained in this communication should not be regarded as an offer to sell or a solicitation of an offer to buy any security in any jurisdiction where such an offer or solicitation would be in violation of any local laws. The general information discussed is not a guarantee, prediction, or projection of real estate investments. There are risks associated with investing in real estate assets, such as inflation, interest rates, real estate tax rates, changes in the general economic climate, local conditions such as population trends and neighborhood values, and supply and demand for similar property types. This communication may contain forward-looking statements identified by the use of words such as "outlook," "indicator," "believes," "expects," "potential," "continues," "may," "will," "should," "seeks," "approximately," "predicts," "intends," "plans," "estimates," "anticipates" or the negative version of these words or other comparable words. Such forward-looking statements are subject to various risks and uncertainties. Accordingly, there are or will be important factors that could cause actual outcomes or results to differ materially from those indicated in these statements. These factors should not be construed as exhaustive.

One Cleveland Center
1375 East 9th Street Suite 2880
Cleveland, Ohio 44114
Phone: 216-453-8080
E-mail: Info@citymarkcapital.com